Discovering what sets Roam Digital apart
Amjad Sidqi
Senior Client Partner
Recently I joined Roam Digital as a Senior Client Partner in the Sydney practice. Conversations with the team convinced me that Roam was a great place to work and having now started in my new role I feel I have stumbled across something special. I wanted to highlight why Roam Digital should be your first option if you are thinking of building a digital product.
Having a clear vision and a plan to get there
So many organisations make the assumption that a vision is somehow understood without ever communicating precisely what it is, which can lead to disagreement. I loved the coherent vision set out by members of Roam Digital's leadership team during our initial conversations, as well the pride and excitement that came across so clearly whenever they discussed their future plans for the company.
Roam Digital's vision is to be the leading digital consultancy for enterprise innovation in the APAC region and beyond.
And we believe we can get there by focusing on what we do best: help our clients to design, build and grow exceptional digital-first businesses and products. 
As someone that has spent my whole career as a product manager designing, building, and releasing digital products to market, this is extremely exciting. Imagine using qualitative and quantitative data to understand how we might be able to assist a client to enter a new market or capture greater market share. Running through the competitive landscape, understanding the jobs to be done and how well they are currently being served by solutions in the market. Putting together a plan that highlights what the return on investment looks like and if this is a viable initiative to explore! And if that wasn't exciting enough, we then go onto build and continue to discover and iterate while rapidly pushing to production frequently and often to build, measure, and learn as we go. 
During my initial conversations with the team hearing how Roam has built awesome game changing products for the likes of Westpac, Kiwi Bank, and Tesla to name a few, naturally I wanted to be a part of that — but more importantly, join an organisation that wants to grow and help its clients be successful. Achieving this vision is only possible with the great people we have at Roam. 
Awesome people with the environment to perform 
An organisation that has both empathy and humility as some of its core values is quite rare to see. I love the mantra of leave your ego at the door and you can see the effects of that when you interact with Roamers. There is a genuine feeling of camaraderie and collaboration as you walk around the studio. People are keen to help each other to bring the best out of each other. 
And these great people need a place to collaborate, and boy we do have an awesome studio in Surrey Hills. I have worked in some cool places around the world but this is right up there with one of the best designed spaces to work.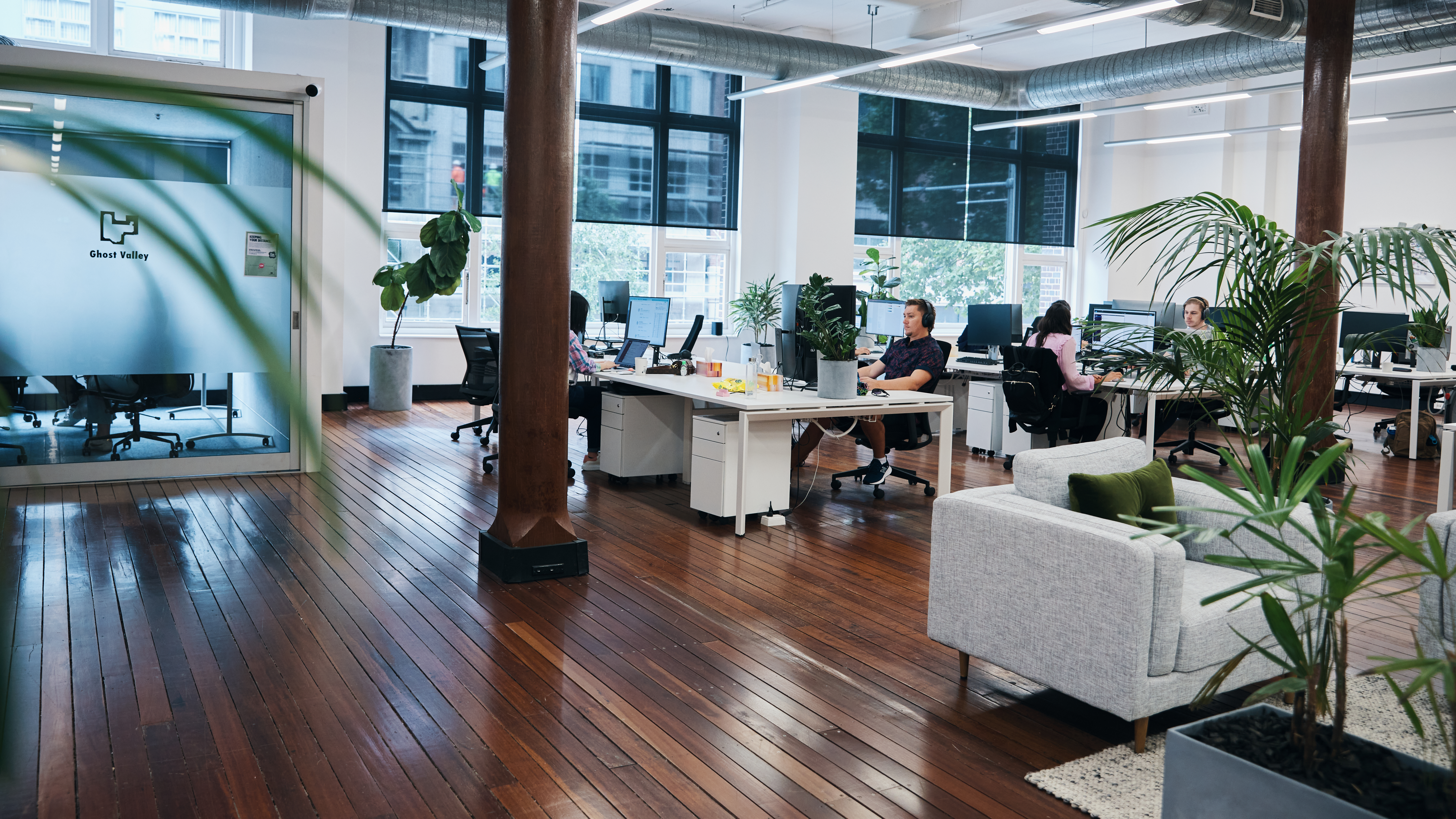 Given the changes the pandemic has brought about to people's habits and preferences, remote work has been embraced and we have a hybrid of work at the studio and remote work. If that wasn't enough we now have a "Roam with Roam" initiative allowing people to work from anywhere in the world for up to 3 months! Looks like I'm going to travel a bit! 
Always do right by our clients, even if that means invalidating an idea                         
The goal of organisations is to build, market and sell products that satisfy customer needs better than competitors. Unfortunately that is easier said than done, particularly when it comes to building digital products. It can be easy to fall in love with one's own idea or misinterpret customer needs — quite often we think we have a great idea, and we assume it's going to work because it's great technology or it's a genius idea we came up with. There are many examples of big tech firms that have got their analysis of the market wrong, and these mistakes can be extremely costly, spiralling into the millions. 
What I love about Roam is the focus on the user/customer and finding compelling data to determine whether the problem space warrants further investment. We adopt a combination of lean product and design thinking to quickly establish data points to make that decision with our clients. And if we need to advise our clients that they shouldn't invest further, we will do that. This is certainly different from what I have seen in other consultancies where sales incentives drive behaviours of pushing for closing deals or continuing engagements when it quite clearly isn't in the best interests of the client. Another common sales strategy I have witnessed in the past is pushing for delivery to lock customers into a technology or platform to milk licence fees.
At Roam we are technologically agnostic, our only concern is how we can make our clients successful through building the right product and demonstrating high return on investment. We have experienced product leaders in our leadership team that work closely with clients to advise them on product and business strategy. We do not have sales people but rather believe in thought leadership and demonstrate our expertise in product discovery and development to shape successful outcomes for our clients. We look at ways to reduce release times to start delivering value incrementally. 
Incredible customer experience and consistently demonstrating return on investment with Roam
With experienced designers and developers that have launched innovative products to market Roam Digital has worked with many clients to iteratively build mature products to the market that scale. 
In addition to that, our Product Managers continuously look to prioritise what to build and more importantly what not to build for now. We strive to convert the value discovered and delivered into a $ value or metric that is important to our clients. This is continually tracked and communicated to our clients. As someone that has worked at several consultancies I feel this really sets Roam apart and ensures we establish a relationship based on trust and honesty.
The opportunity I see at Roam 
Having spent the last 6 years consulting in Australia, I can see the need for Australian businesses to adopt modern product development practices, innovate their legacy products, and change the way they operate. Many digital consultancies in Australia operate in either the design space where non-functional prototypes are created, the process space where Agile ceremonies are adopted, or in delivery where they work off technical specifications provided to them by their clients. As a consultancy operating beyond any of these spaces, Roam truly stands out.
I have joined the Roam leadership team because I believe we are uniquely positioned to help our clients. Roam validates the right thing to build using lean product management and user centred design thinking and then builds solutions with modern software development practices such as test automation, and CI/CD. We work across the spectrum of business creation, product innovation to product enhancement and technology modernisation. Our core business is focussed on helping our clients build digital products successfully without any hidden agenda to adopt particular technologies or some SaaS platform offering. Our success is helping our clients launch digital products that have a high ROI and as someone with a product background I couldn't be more excited at the prospect of building great products with Australian businesses.   
If I've piqued your interest and you either want to work for Roam or with Roam, please reach out for a chat and I would be happy to give you a tour of our amazing studios in Surrey Hills where you can meet more of the team either virtually or in person.